Poulsbo Historical Society Special Events are Free for All Ages!
·•••·
Become part of Poulsbo history and join our community wide events
to craft, learn, create, and play!
Event supplies may be limited, visit us early and often!
Scroll to see upcoming events for October, November, and December!

Downtown History Hunt
···
Saturday, Oct. 1 · 11AM
Become an expert on downtown Poulsbo history! Find the section of Front Street called Young's Block. Look for the original Olympic Hotel. And see where Iver Moe built his house. Pick up your official walking map and questionnaire, then go on an epic self-guided history walk downtown Poulsbo! Turn your answers back in at the Maritime Museum for a fun prize!

Halloween Movie Night
···
Saturday, Oct. 8 · 5PM
We dare you to join us upstairs in the museum for a special Halloween movie night experience! We will have tricky treats and petrifying popcorn available.
Costumes are highly encouraged!

Halloween Lawn Games
···
Saturday, Oct. 15  · 11AM-2PM
Join us on the lawn for some SPOOK-TACULAR games! Pumpkin ring toss, Pumpkin bowling, and Monster sack races!
Costumes are highly encouraged!

Halloween Lanterns
···
Saturday, Oct. 22 · 11AM
Witches, bats, and black cats oh my! Pick up a creepy Lantern Take and Go craft kit and share a photo of your extra spooky lantern online, PHS Facebook and Instagram!
Costumes are highly encouraged!

Ghosts in the Graveyard
···
Saturday, Oct. 29 · 1PM
Take a tour of the historic Poulsbo Cemetery to find all the "Ghosts in the Graveyard". In collaboration with actors from the Jewel Box Theater, PHS volunteers will become members of the past and enchant visitors with stories from long ago.
Poulsbo Cemetery,
20002 Caldart Ave NE
Drive-by Trick or Treat
···
 Saturday, Oct. 29
1 – 3PM
Martinson Cabin
Calling all ghosts, ghouls, and goblins! Join us for drive-by trick or treating at Martinson Cabin and see what Halloween treats we have in store!

Salmon Crafts and Cider
···
Saturday, Nov. 5 · 11AM-2PM
In conjunction with Poulsbo Parks and Recreation's "Salmon Days", enjoy a fall hike through Fish Park and see the spawning salmon. Warm up with hot apple cider and enjoy salmon crafts across the street with us at the Martinson Cabin in Nelson Park. The cabin museum will be open until 4PM for tours.

Letters to Heroes
Veterans Day Tribute
···
Saturday, Nov. 12 · 11AM
Stroll through our collections and learn about the military heroes who have called Poulsbo home. Tell us about your Military Hero and enjoy a Take and Go Letter Writing kit for correspondence with a Military Hero!

Historic Landmark Driving Tour
···
Saturday, Nov. 19 · 11AM
Celebrate "Go For a Ride Day" and enjoy a self-guided driving tour of local historic landmarks! Pick up an official PHS Landmark Driving Guide and buckle up and have fun!

Open House and Tree Lighting Ceremony
···
Friday, Nov. 25, 5 – 7 PM
Poulsbo Waterfront Park
Celebrate the season at Poulsbo's holiday tree lighting ceremony.  Visit the Historical Society table at the event to enjoy holiday crafts and activities. Be sure to stop by the Heritage Museum, open until 5 PM with its festive look for the holidays!

Holiday Open House
···
Saturday, Nov. 26
10 AM – 4 PM
All PHS museums
Please join us at each Poulsbo museum for our annual holiday open house. Artist/craftsman Wade Moncrief will display his ornaments (available for sale) in the Museums Store at the Maritime Museum.

Stories and Cupcakes
Winter Edition
···
Saturday, Dec. 10 ·11:30AM
Join us upstairs in the museum for a special reading of The Christmas Wish by Lori Evert. Readings will take place at 11:30 and 12:30. Tour the museum exhibits for up close Sami and Reindeer artifacts. Enjoy a cupcake and the Take and Go Reindeer craft. 

Scandinavian
Ornament Swap
···
Saturday, Dec. 17 · 11AM
Celebrate the Martinson family's heritage and Poulsbo history with our Annual Scandinavian Ornament Swap. Bring an ornament, any style is welcome, and choose one of ours in exchange. Enjoy learning about late 1800's-early 1900's homestead life.
PHS Happy Holidays
Holiday Hours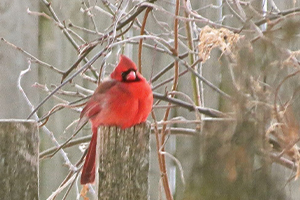 We welcome you, your famliy, friends and guests into our Museums for the historical experience of Poulsbo.
Please note our Holiday Hours are subject to change.
Visit while we're open for tours, photos, gift store goodies, and Membership purchases!
Join PHS and help support our community events,
become a member and donate today!
∗ Please reach out if you need special accommodations or have any questions.
∗ Due to weather and/or revised Covid guidelines, events are subject to change.
∗ Join in the PHS fun! Event supplies may be limited, visit us early and often!